Special for Sundays is an original feature, created by Heather of 'Heather's Opinion on All Things Book Related' and Ems of '
In which Ems Reviews Books'
. We'll rotate each week through various subjects, as follows:
1st Sunday: One of your Favorite Books and why is it so special to you
2nd Sunday: Two books that everyone must read and why
3rd Sunday: One of your Favorite Authors and why you pick their books up again and again
4th Sunday: A book on your TBR list, why you picked it, and when do you hope to read it
5th Sunday (on the rare occassions): Random book we have read and a quickie review.
We hope you'll join us for this fun feature!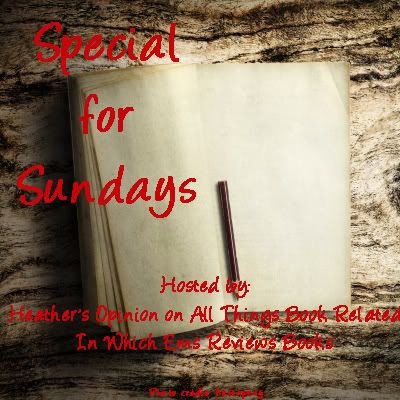 So this the 4th Sunday of the month(WOW where did the time go?!?!?!) which means we are talking TBR books.
I have a pretty extensive TBR
pile
,
tower
, ummm library is probably more like it. However I am going to narrow it down to the next book I will be reading:
So the reason it is on my TBR is due to being the sequel to
A Game of Thrones,
which I am currently reading. Really I got into the series from the HBO show, see I like Sean Bean and Mark Addy..plus I the previews were quite intriguing. So when I started to watch the show, I realized I had to read the books. So as I a nearing the end of the 1st book, I have to know what happens next to the characters!! Now I will say that my parents have read the series, as well as a few friends and I am told not to get too attached...but how can you not! So I absolutely need to know what will happen. And that is why this book is on my TBR
pile, tower
....well you get the point. What is on yours?