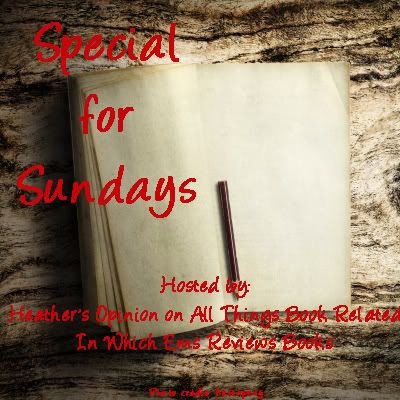 Special for Sundays is an original feature, created by Heather of 'Heather's Opinion on All Things Book Related' and Ems of '
In which Ems Reviews Books'
. We'll rotate each week through various subjects, as follows:
1st Sunday: One of your Favorite Books and why is it so special to you
2nd Sunday: Two books that everyone must read and why
3rd Sunday: One of your Favorite Authors and why you pick their books up again and again
4th Sunday: A book on your TBR list, why you picked it, and when do you hope to read it
5th Sunday (on the rare occassions): Random book we have read and a quickie review.
We hope you'll join us for this fun feature!
Thanks for coming by again!!! So we are checking out 2 books everyone must read, and well after reading Ems post last week(you can see it
HERE
) where she chose a classic...and honestly classics aren't classics for a reason! They MUST be READ!! So here is 2 of my favorites:
Yes the ultimate love story! After all by the end of the book how can you not love Mr. Darcy?!?!?!? How can you not wish you were or see yourself as Lizzy? I must say that I didn't really get into the book until after seeing the movie with Matthew MacFadyen(YUM!!!) and Keira Knightly. I just had to read the book, and so began my love of the book!
So to go with the ultimate love story, I chose my ultimate revenge story! I had tried many times to read this book but never got very far, that is until I seen the 2002 movie with Jim Caviezel(another YUM!!). I guess I needed to be in the right frame of mind to read this book, as I wanted some revenge. So I again had to read the book, I will say the book is different than the movie. However it didn't take away from my enjoyment of the book, honestly as usual I prefer the book. It does have some slow points but it does pick up quickly.