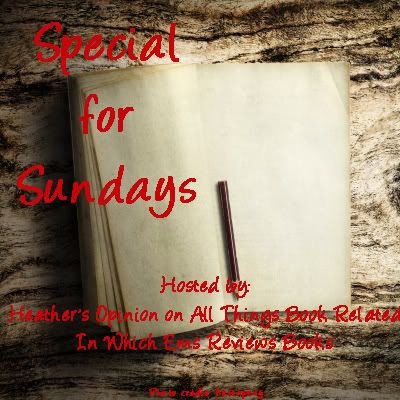 Special for Sundays is an original feature, created by Heather of 'Heather's Opinion on All Things Book Related' and Ems of '
In which Ems Reviews Books'
. We'll rotate each week through various subjects, as follows:
1st Sunday: One of your Favorite Books and why is it so special to you
2nd Sunday: Two books that everyone must read and why
3rd Sunday: One of your Favorite Authors and why you pick their books up again and again
4th Sunday: A book on your TBR list, why you picked it, and when do you hope to read it
5th Sunday (on the rare occassions): Random book we have read and a quickie review.
We hope you'll join us for this fun feature!
Welcome Back!! So you came back to see one of my favorite books this week, this one is quite a book in my opinion!
This book is a little different than my typical YA reads, but this was one powerful of a book! It is very emotional, but also healing in a way even though I don't have an experience that Mack had. The story is just amazing in the way it is told, and the images given. This book just speaks to me and is just WOW!