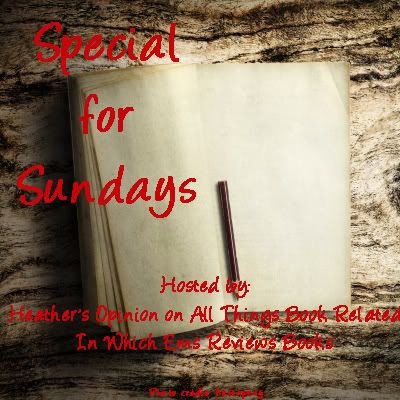 Special for Sundays is an original feature, created by Heather of 'Heather's Opinion on All Things Book Related' and Ems of '
In which Ems Reviews Books'
. We'll rotate each week through various subjects, as follows:
1st Sunday: One of your Favorite Books and why is it so special to you
2nd Sunday: Two books that everyone must read and why
3rd Sunday: One of your Favorite Authors and why you pick their books up again and again
4th Sunday: A book on your TBR list, why you picked it, and when do you hope to read it
5th Sunday (on the rare occassions): Random book we have read and a quickie review.
We hope you'll join us for this fun feature!
Thanks for stopping in!! So this week we are looking at 2 books everyone must read and why. I think that this is a good time to go back to a few childhood classics.
I know many modern women have issues with Little Women. Mainly due to the portrayal of their lives to be homemakers. During a Children Lit class I took the other girls had an issue with it. It is of my own opinion that Louisa May Alcott wrote about what she knew. At that time women were to be homemakers, she was just showing how life was like during her time period.
I enjoyed reading it as a child/young adult. And then again when I read it for the Children Lit class.

I had gotten this book with Little Women. It is another classic that just has to be read. I remember reading this one several times and crying when Black Beauty seen Ginger on the cart, each and every time. I am a big softie when it comes to animals, so it was a natural response for me.
Both of the these books are great and I remember grabbing them, finding a hiding spot, and reading them for hours on end. I do fully intend to read these again at some point, and definitely having a copy in my personal library!