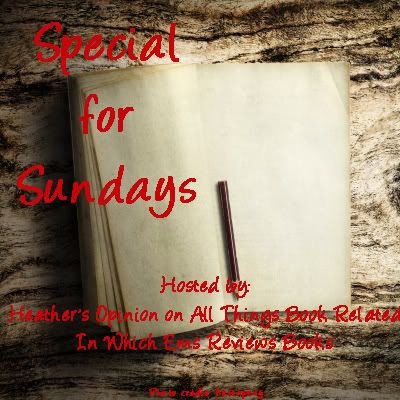 Special for Sundays is an original feature, created by Heather of 'Heather's Opinion on All Things Book Related' and Ems of 'In which Ems Reviews Books'. We'll rotate each week through various subjects, as follows:
1st Sunday: One of your Favorite Books and why is it so special to you
2nd Sunday: Two books that everyone must read and why
3rd Sunday: One of your Favorite Authors and why you pick their books up again and again
4th Sunday: A book on your TBR list, why you picked it, and when do you hope to read it
5th Sunday (on the rare occassions): Random book we have read and a quickie review.
We hope you'll join us for this fun feature!
Welcome back!! So this week I will talk about 2 books everyone must read. This week I chose some romantic books(also made into movies):
From Goodreads
From Goodreads
Both of these books are girly reads and both had such emotional draws to it that I cried by the end of them. They were that well written. I have seen the movies, which while are a bit different than the books, definitely were good too! I still prefer the books, which is normal for me. The love and romance is very sweet and develops more as the story continues. I highly recommend them both!