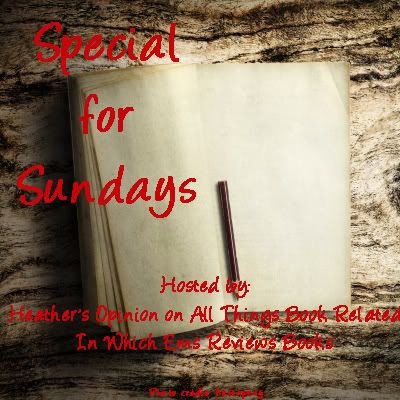 Special for Sundays is an original feature, created by Heather of 'Heather's Opinion on All Things Book Related' and Ems of 'In which Ems Reviews Books'. We'll rotate each week through various subjects, as follows:
1st Sunday: One of your Favorite Books and why is it so special to you
2nd Sunday: Two books that everyone must read and why
3rd Sunday: One of your Favorite Authors and why you pick their books up again and again
4th Sunday: A book on your TBR list, why you picked it, and when do you hope to read it
5th Sunday (on the rare occassions): Random book we have read and a quickie review.
We hope you'll join us for this fun feature!


Welcome Back!!! This week is about one of our favorite authors, and this week I choose:
Christine owned a small public relations firm in Cleveland, Ohio. She closed the firm sixteen years ago when she adopted a sibling group of four children. She has been writing contemporary fiction full-time since 2004.
Her most recent novels include Treasure Me and Second Chance Grill (books #1 and #2 in the Liberty, Ohio series) and The Tree of Everlasting Knowledge. She now resides in Charleston, South Carolina.
I have reviewed Treasure Me and The Tree of Everlasting Knowledge, and loved them. Christine is quite a storyteller. Her characters are strong and grow through out the story. The stories are complex and have you cheering for the characters. I have been thrilled to work with her and get to know her and her works! If you haven't checked out her books I do highly recommend them as you can see from my reviews:
Treasure Me
and
The Tree of Everlasting Knowledge