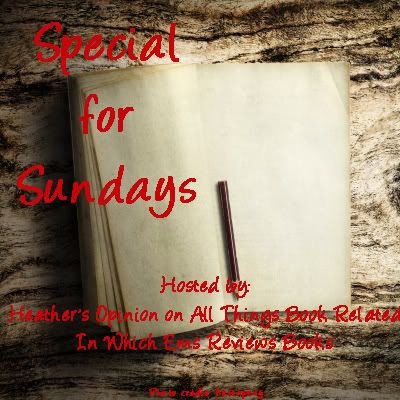 Special for Sundays is an original feature, created by Heather of 'Heather's Opinion on All Things Book Related' and Ems of 'In which Ems Reviews Books'. We'll rotate each week through various subjects, as follows:
1st Sunday: One of your Favorite Books and why is it so special to you
2nd Sunday: Two books that everyone must read and why
3rd Sunday: One of your Favorite Authors and why you pick their books up again and again
4th Sunday: A book on your TBR list, why you picked it, and when do you hope to read it
5th Sunday (on the rare occasions): Random book we have read and a quickie review.
We hope you'll join us for this fun feature!
Welcome Back!!! This is the rare occasion where we get do a quickie review on a book we have read. Since starting this blog I haven't not reviewed a book here. So I am going to go back and choose a series that I didn't love which is the His Dark Materials by Phillip Pullman. I wanted to read the series before seeing the movie as the movie looked pretty good. However after reading the book I decided not to see the movie.
I thought the books moved so slow until the last couple of chapters where it would pick up and give me hope for the next book. When I got to the next book I was disappointed because it started out and I had absolutely no clue as to what is going on. This works with some series, with this one I found it very detracting. I honestly kept hoping that it would be good, but unfortunately I found it disappointing. I won't be reading this series again.