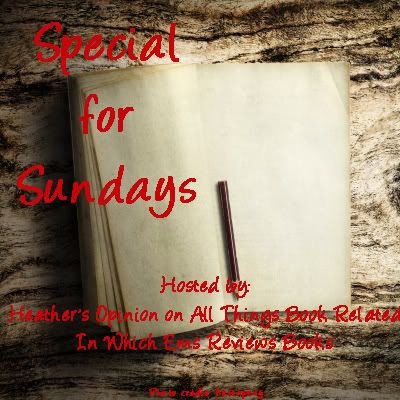 Special for Sundays is an original feature, created by Heather of 'Heather's Opinion on All Things Book Related' and Ems of 'In which Ems Reviews Books'. We'll rotate each week through various subjects, as follows:
1st Sunday: One of your Favorite Books and why is it so special to you
2nd Sunday: Two books that everyone must read and why
3rd Sunday: One of your Favorite Authors and why you pick their books up again and again
4th Sunday: A book on your TBR list, why you picked it, and when do you hope to read it
5th Sunday (on the rare occasions): Random book we have read and a quickie review.
We hope you'll join us for this fun feature!
Welcome Back!!! This week we are discussing favorite books! Here is one of mine:
From Amazon
So I chose
The Other Boleyn Girl
by Philippa Gregory. I had found this one during one of my perusals of Barnes and Nobles. The idea of Anne Boleyn's story told from her sister's perspective was what had hooked me. I read it and loved it! I had even seen the movie, and think the book is just sooo much better! If you are looking for a great historical fiction book about the Tudor era, check this one out!!