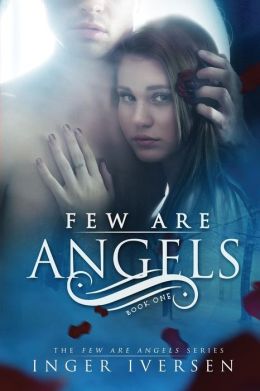 From Barnes and Noble:
After a fatal hit and run accident, Ella Monroe fears that she's lost more than her beloved parents. Horrifying visions of a past life and a disturbing voice in her head have psychiatric professionals convinced that she's lost her sanity as well. But when Kale--a dark and handsome stranger with a mysterious past--reveals the true meaning of her visions and the tremendous power she wields through them, Ella must come to terms with the devastating truths of her own past, while eluding an ancient Dark Prince who seeks to control not only her future, but all of mankind's, by means of abilities that Ella is only beginning to understand.
Enter the shrouded world of an age old battle between an ancient race known as the Immortals and their bitter enemy Laurent, the so-called Dark Prince, who commands an army of half-breed vampires known as Chorý. Both sides have been desperately searching for the prophesied emergence of the Arc, a clairvoyant with unparalleled power to recall the past and a soothsayer with clear vision into the future.
Inger Iversen had approached me to do an interview
. Since I hadn't read the book yet I asked Iversen to wait until I had read the books since I do guest post/interviews with the books that I like. I bought the book on my own as the blurb did catch my attention. Yes another vampire book, but this one seemed different as the story behind it was very intriguing.
This is the first book in a series and you could tell. It really sets up for what could happen in the next book. There are action sequences, but the story line on who Ella really is the focus. Iversen doesn't give anything away very easily, we slowly find out who Ella really is right along with Ella. The back story definitely is interesting and I wished more of it was revealed but then again getting it slowly builds anticipation.
Ella is the narrator(hence why we find things out when she does). She still has a lot of issues to deal with and doesn't exactly seem like the strongest female lead out there. However she is still trying to figure everything out and how to fix the issue. She has a lot to learn and does make a lot of mistakes that her teenage attitude creates. The attitude does change and she realizes that her actions does create problems for others.
Overall this is a great set up book and leaves me with hope that the second book will be even better! I look forward to reading the next one and learning more about Ella and the show down between her and Laurent!