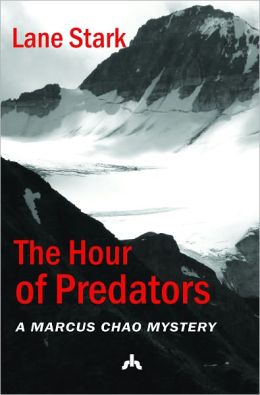 From bn.com
From Barnes and Noble:
Two gruesome murders have shocked and divided the community of Bella Coola, a small, isolated village on the coast of British Columbia. The evidence points to a Nuxalk boy, and the tension between whites and tribe members heats up. RCMP Inspector Marcus Chao must sort through misleading clues, cultural conflicts, tangled relationships, sexual scandals, and rumors of sorcery to find the the truth.
I was asked to read and review the book by Lane Stark. Since I have been enjoying mysteries, and honestly the sorcery peaked my interest I decided to try to read it.
I got to say this book held my attention pretty well! I kept wanting to read on even though at times I had to put the book down. The story line has so many twist and turns that it was hard to figure out what actually happened. At points I just about believed the sorcery to be apart of it. I was even surprised how Stark was able to tie everything together and making it seem plausible.
While I did enjoy the different perspectives from all the different characters, I will have to say that at points it was a bit confusing which one was talking when. It was made known pretty quick, usually just a few sentences in, but still was enough to feel unsettled. However this really didn't bother me enough to quit reading or feel like the book was bad...the book is a good read despite it.
The characters are great, they all add to the story line. Not one seemed to be out of place. Chao is very much like a Sherlock Holmes and the way he works reminds me of the TV show Elementary(which I love!). He may not be as quirky as Sherlock Holmes, but putting the crime scenes together is pretty amazing in my opinion!
Gemma, Claire, Daniel, and Mary Grace all are great characters! Even if a few of them don't quite make my favorites list they definitely are quality characters!
Over all I really did enjoy the book and recommend it!